About Us
John and his wife, Sue started Braiden International Ltd in 1990, after wanting to empower and improve the quality of life for their daughter, Jess. Jess has sadly passed away but will never be forgotten as Braiden International continues to grow as one of New Zealand's market leaders in disability products and specialised vehicle adaptations.
We have a design and build team that specialises in one-off custom wheelchair hoists, wheelchair loaders and cranes, either to enable you and your wheelchair to access the vehicle, or just to load and stow your wheelchair.
Self-drive is another one of our specialised areas – our design and build team can work with you to best meet your needs.
Our Home
Meet the Team
John Braiden
Managing Director
John our fearless leader, continues to be a huge part of the Braiden International, over seeing all aspects of the business. A family man at heart, John spends his free time out in the garden, with family, or out socialising with friends.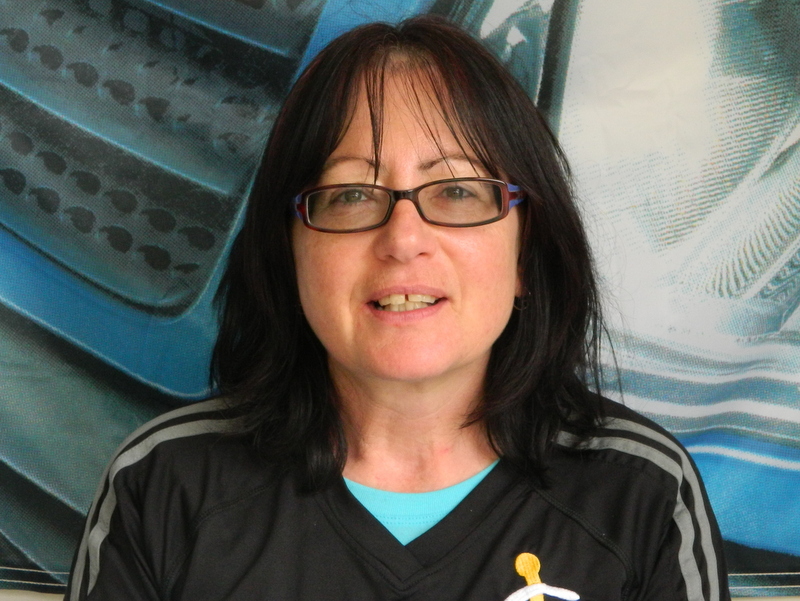 Rochelle Williams
Business Manager
Rochelle has been working for the Company since 2001, starting with the administration and moving into production scheduling. She keeps a good eye on all aspects of the business. Rochelle has completed the Ricon training in 2013 and attended the MB Van Experience in 2014. Outside work she is a 'Mopar' girl and enjoys the outdoors including fishing and tramping.
Jason Swanson
Workshop Manager
Jason has been with the Company since 2005, initially starting in the workshop, learning every aspect of the van modifications. Now he runs the workshop and he's your man for anything technical. Jason has completed a Training Course at AutoAdapt in Sweden. Outside work his family is first, as well as participating in Motorcross.
Peter Battensby
Workshop Administrator
Peter joined in 2016 to look after our drawing, design and technical documentation. Peter enjoys caravanning, photography, woodturning and winetasting in his free time.
Jodi Tobin
Training & Office Administrator
Jodi has been with us since 2014 and is a real asset to this company.  From organising and completing the vehicle equipment training to the administration back in the office, she is keen to learn our industry. Outside work Jodi likes gardening, tramping and spending time with her nieces.
Jeremy Were
General Technician
Having started back in 1998, Jeremy is our longest serving full-time employee. A mechanic by trade, he is one of our self-drive experts. Jeremy's passion is hot rods and vintage cars and he has featured in the 'Petrolheads in Sheds' book. Outside work Jeremy plays the drums for a local band and is a model train enthusiast. He is also a keen surf casting angler.
Les Cherry
General Technician
Les is our granddad of the workplace and is also one of our long servicers starting back in 1999. Les, a diesel mechanic by trade, is a great mentor for the guys running through their apprenticeships. Outside work Les enjoys playing golf, darts and going fishing. Les loves watching the Rugby and looking after all his animals on the farm.
Todd Wilson
General Technician
Todd has background in general engineering and has worked here since 2008. Sheet metal and general engineering are his trade. He is our expert on anything aluminum and one-off odd ball jobs.  Outside work Todd is a keen outdoors person – he enjoys fishing of any type and just recently turned his hand to hunting. Todd loves spending time with his partner and their son.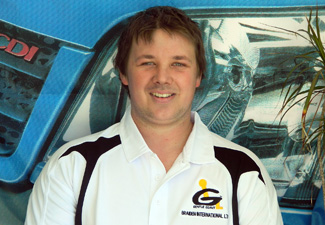 Kane Sim
General Technician
Kane, another of our self drive experts, started here in 2011. Kane is always keen to give something new a go, changing practices to make things run quicker and more efficient. Outside work Kane is another keen outdoors person – he was a fisherman for a number of years and also enjoys hunting and clay bird shooting.
Matthew Ross
General Technician
Matthew, a mechanic by trade, has worked since 2013. Matthew has found his niche in the auto electrical work. Outside work Matthew enjoys sports and enjoys any other social activities.
Bevan Leighton
General Technician
Bevan is our returning worker. After a few years break he came back in 2014, with his knowledge of passenger van adaptations and lending a hand for a special project. Outside work Bevan enjoys fixing cars and socialising.
Ryan Woods
General Technician
Ryan has become a valuable asset to our business starting back in 2014 and becoming our first worker to complete his Apprenticeship in Mechanical Engineering. Outside work Ryan enjoys the outdoors and socialising with friends. He loves working on car projects and enjoys road trips to different areas of the country and going to car shows.
Peter Brough
General Technician
Peter, got his foot in the door in 2015. Peter has always had a large interest in the variety of modifications we do.  Outside of working Peter likes V8 cars, restoring old cars, and entering Burn-Out competitions. He also enjoys getting outside on his small farm-let.
Dwayne Swanson
General Technician
Dwayne comes to us from an extensive farming background. With his Number 8 wire mentality this makes him a jack of all trades. In his spare time he likes to spend time with his wife and three kids and compete in motocross.
Angus Mckay
General Technician
Angus has become our second apprentice. Angus came to work with us in 2015, through his interest in engineering.  Angus enjoys the hands on aspect of the job. In his free time he enjoys tinkering and driving cars and motorbikes.
Ben Ross
General Technician
Ben and his family have recently moved down to the Wairarapa from Auckland. Ben has worked in the car audio and security field since leaving school. Ben has run his own business in Car Audio and Security and worked at one of the leading Car Security Companies in New Zealand. If not working on vehicles you will find Ben spending time with his son or flying radio-controlled models.
Denis Joines
General Technician
Denis started at Braiden International in 2019 working in the Auto Electrical department. Denis bring over 20 years' experience in the Automotive Electrical Trade. In Denis's free time he enjoys outdoor activities, campervanning and socialising with family and friends.
Michael Kirkwood
General Technician
Michael has worked on cars most his life either through employment or as a hobby. Lots of classics, hot rods or some form of custom. Michael has been part of two race teams building, working on and racing door slammers and rail drag cars. In speedway Superstocks and limited saloons, also kart racing. Michael also loves motorcycle riding and spending time with family and friends.